Designate directory visibility to users for content records. Directories that have been indexed from a customer location under Content > Settings appear in this window. Internal directories are default directories for all ResponseFull applications and should only be modified by a RocketDocs technical representative. Do not alter the Internal Directory entries.

1. Select the directory from the window and click the Edit button.


2. Click the Add icon.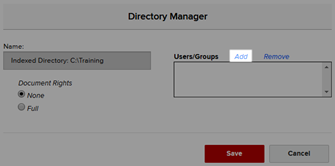 3. Check the box next to the group(s) and/or user(s) who should be able to view the content records indexed from this directory, and then click the Add button.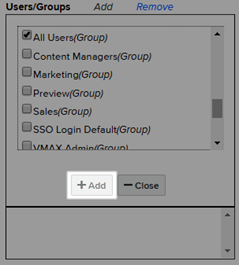 4. Select all users or groups within the window (press CTRL or SHIFT key to select multiple). Groups must display with a blue background to proceed.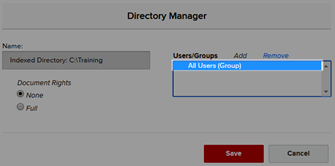 5. Under Document Rights, change the selection to Full.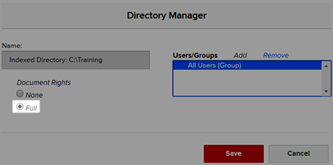 6. Review the selections, and then click Save.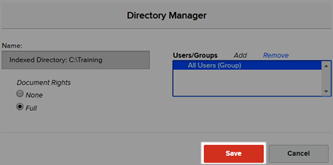 7. To remove document rights, select the users or groups and click the Remove link.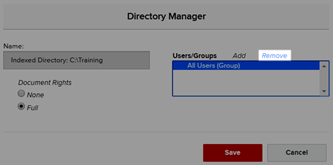 8. Click Save.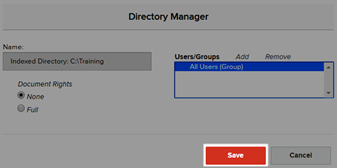 Tips

We strongly recommend that you assign permissions using groups so new users added to the group automatically inherit the correct access without extra work

The most common support troubleshooting issue we resolve is forgetting steps 4 and 5 above.