1. Go to your RocketDocs instance.

2. On the login page, enter your user name and password.

3. Click Log In.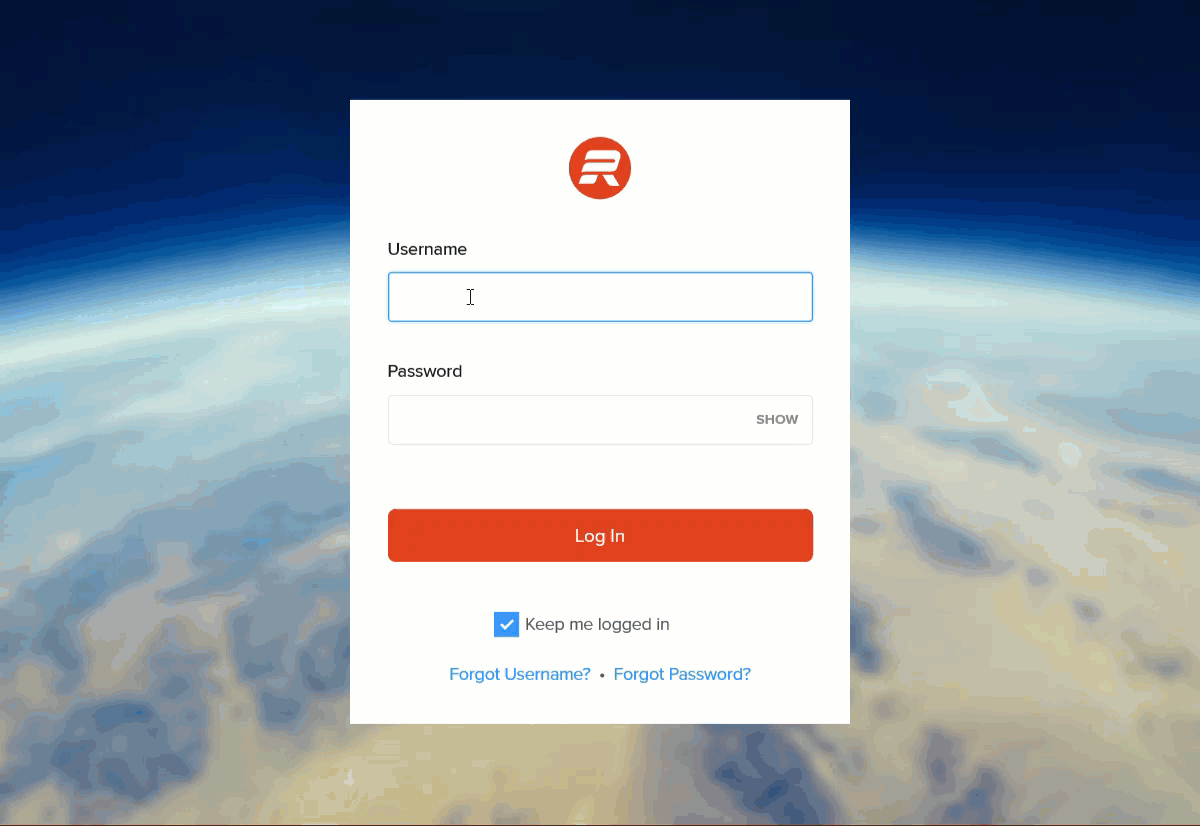 Tips

Leave the Keep me logged in box checked to remain logged in. This will keep you logged in even if you quit your browser if you are still within a valid login period.

If you try to log in several times unsuccessfully, do not try to use the same credentials. Instead, ensure CAPS LOCK is not on, click the SHOW next to your entered Password to verify it is correct. You can also use Forgot Username? Or Forgot password? and follow the on-screen prompts to receive your user name and/or a temporary password (NOTE: these will be emailed to the email address on your user account). If you try to log in five times unsuccessfully, your account will be locked and can only be unlocked by your administrator.