1. On the attributes tab, click the edit icon next to any contact field.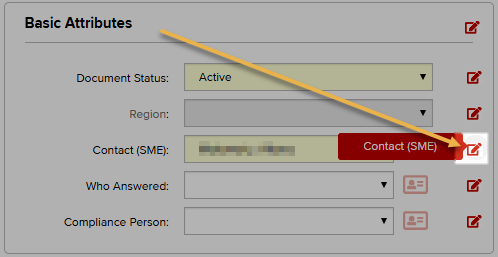 2. Click "Edit Values".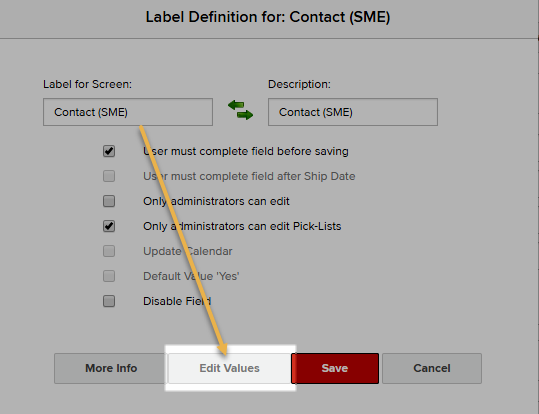 3. Check the existing names to confirm the name is not already in the picklist. If it is, adjust the filter checkboxes on the right to ensure the name will appear in the desired field picklist.

4. To add a new name, click the "Add" button.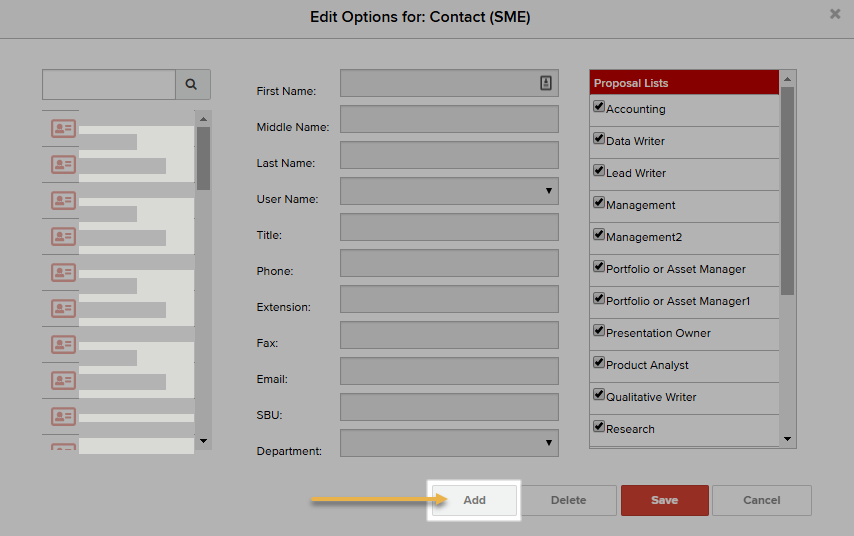 5. At a minimum, enter First Name, Last Name and Email address and then click "Save". The name will be available in all field picklists by default.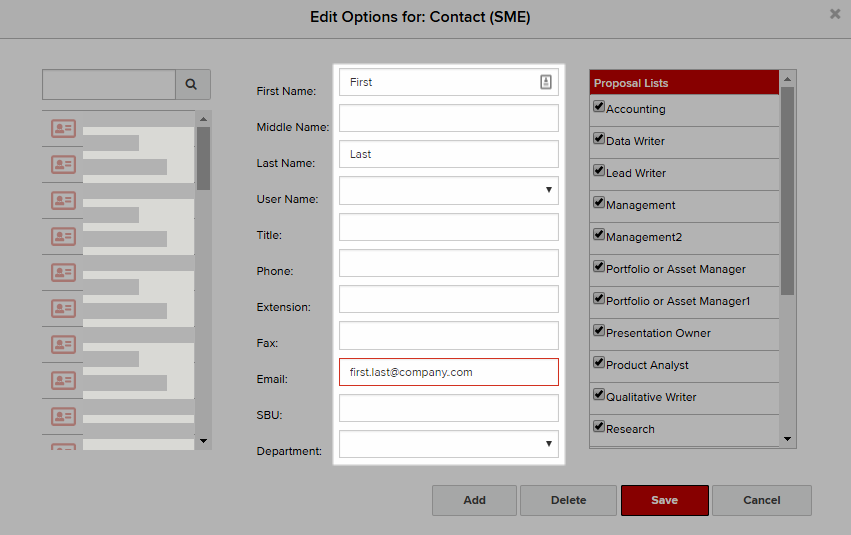 6. If applicable, uncheck the box for any lists in which the name should not appear. "Proposal Lists" are fields on the HOME tabs and "Search Lists" are names on the SEARCH Attributes tab.


7. Close the window.