Follow these instructions to add a new question-and-answer pair that is already approved for use and does not need to be reviewed by a Subject Matter Expert (SME). These instructions apply to records marked as Q & A (default attribute type) so that when the Insert Full function is used only the answer portion is inserted.

1. From the main menu, click Content.


2. Click the Add Record icon.


3. Select Add Word Document (should be selected by default) and then click Next.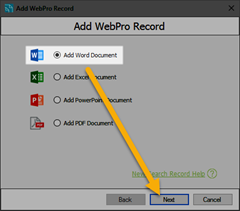 4. At the next prompt, leave the option set to Add new document from this template:; choose a template or just leave the dropdown blank. If you have style templates available, select the appropriate template from the dropdown pick list, and then click Next. If you do not have style templates, simply click Next. If no template is selected, PMAPS will use your default Microsoft Word template (Normal.dotm). Then, click Next.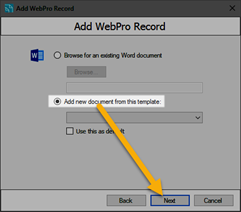 5. Enter a question and answer separated by a blank line.

6. Then, click the Attributes tab.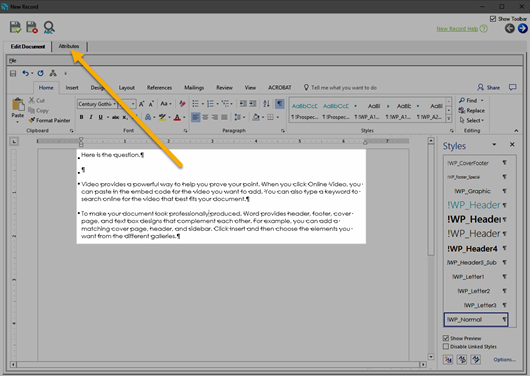 7. Select an Attribute Group or manually complete the attributes.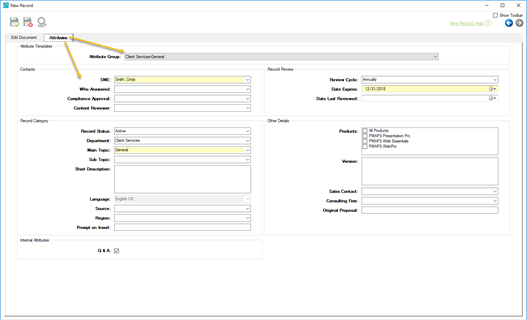 8. Click the Save icon.


9. Leave the option Save Without Requesting Compliance selected (this is the default), and then click Save.