1. Click the file type button for the proposal record.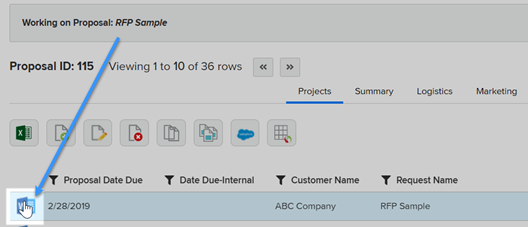 2. Or, select the proposal (row will have a light blue background), and click Edit Proposal.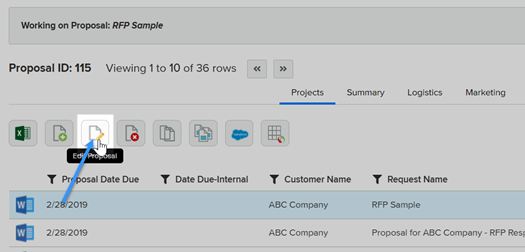 Save Changes
1. To save changes, click the Save to PMAPS button. This button is only enabled when changes have been made to the document that have not yet been saved.


Discard Changes
1. To revert to the last saved version (see Revisions tab), click the Discard Changes button.

Save Local (Check Out)
1. To save a copy locally and/or check the document out for editing, click the Save Local (Check Out) button.


Overwrite PMAPS Document with Local Document
1. Click the Overwrite PMAPS document with a local document button.


2. Click Yes to proceed.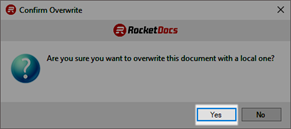 3. Select the document and then click Open. The document is saved automatically when uploaded.